Image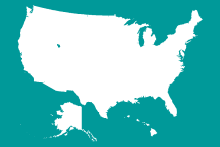 The Children's Safety Network (CSN) has posted state-by-state injury data fact sheets for 2016 with analyses of childhood injury fatalities and hospitalizations, and each sheet has a rich compilation of timely, pertinent information for injury prevention stakeholders and practitioners. If you like data and data visualization, there is a lot to enjoy; if you are stats or data phobic, we are here to guide you comfortably through the data to the story the data describe. 
What's inside the fact sheets?
A broad description of the intent, mechanisms, incidence, and rates of hospital-admitted injury, 
A summary of the top five leading causes of injury fatalities and hospitalizations, and
Deep dives into mechanism, demographics and other factors associated with youth suicidality, motor vehicle traffic (MVT) crashes, falls, and drug overdose. 
These data can be used as a snapshot of individual states, as a source for comparison with other state, regional, or national trends, and for within state comparisons to prioritize and target prevention efforts.
Below is a summary of the contents of these state child and adolescent injury fact sheets. 
Table 1 summarizes the causes of hospital-admitted injuries by age group and provides details on incidence and rates for several of the most common intents and mechanisms. 
Tables 2 and 3 provide the leading causes of fatal and hospital-admitted injury, respectively; the top five causes are listed for each age group. 
Table 4 presents a deep dive into details around child (ages 0-14) motor vehicle passenger injuries, including child passenger deaths and hospitalizations, the restraint use of children killed in crashes, and who was driving when a child passenger was killed.
Table 5 provides details of teen (ages 15-19) motor vehicle occupant injuries, including teen motor vehicle occupant deaths and hospitalizations, restraint and helmet use of teen occupants killed in crashes, alcohol involvement in crashes where a teen occupant was killed, and driver cell phone use in crashes where a teen occupant was killed.
Table 6 explores the incidence, methods, and rates of suicide and self-harm among 10-19 year olds.
Table 7 discusses the incidence and rates of interpersonal violence, including homicide, assault hospitalization, and child maltreatment.
Table 8 details the incidence, rates, and mechanism of fall and struck by/against injuries.  This includes a closer look at sport/recreation- and stair/furniture-related hospitalizations.
Figures 1, 2, and 3 graph the incidence, rates, and trend lines associated with unintentional and undetermined drug overdose among youth ages 15-24. Figure 1 further compares drug overdose trends with trends in suicide and MVT crashes.  Figure 2 compares the trend in drug overdose rates in the individual state with the national trend.  Figure 3 describes the percent distribution of poisoning by prescription, illicit, combined prescription and illicit, or other/unspecified drugs.
To see your state, start here: https://www.childrenssafetynetwork.org/states
Want some suggestions or help using your state fact sheet? The CSN Economics and Data Analysis Resource Center is here to assist you.  Although these fact sheets are published complete and user ready, CSN remains available to assist states in the most productive use of the data sheets or in expansion of the data provided in the sheets where possible.