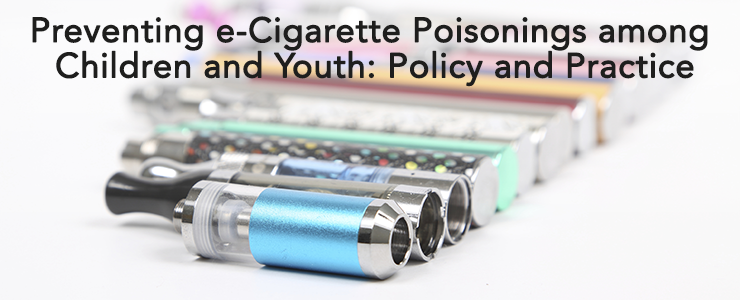 Dates:
Wednesday, December 14, 2016 -

2:00pm

to

3:00pm
E-cigarette poisonings among children and youth remain a concern for health care providers, parents, poison specialists and others.  In the first 10 months of 2016, the American Association of Poison Control Centers (AAPCC) received 1,292 reports of e-cigarette device and liquid nicotine exposures across all age groups (1). In 2016, the Child Nicotine Poisoning Prevention Act (CNPPA) was signed into law to help prevent these exposures. This new law requires child resistant packaging on liquid nicotine containers used with e-cigarettes, effective July 26, 2016. 
In this webinar, Dr. Jonathan Klein of the American Academy of Pediatrics provided an overview of e-cigarettes or electronic nicotine delivery devices as they are also known. He described the components of these devices and the evidence for the toxicity of e-cigarettes, as well as the potential risks and benefits of these products, including the poisoning risks to young children and adolescents. Michael Freiberg of the Public Health Law Center described state and local regulation of e-cigarettes and the new CNPPA.