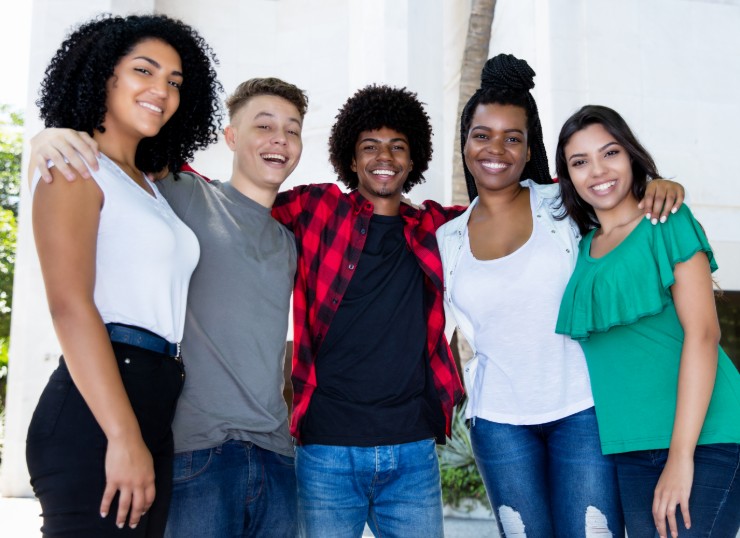 Dates:
Thursday, September 10, 2020 -

4:00pm

to

5:00pm
Although Black youth have historically not been considered at high risk for suicide and self-harm, current trends now challenge that.  In 2019, The Congressional Black Caucus reported that "the suicide death rate among Black youth has been found to be increasing faster than any other racial/ethnic group. In youth ages 10 to 19 years, suicide is the second leading cause of death, and in 2017, over 3,000 youth died by suicide in this age group. Over the past decade, increases in the suicide death rate for Black youth have seen the rate rising from 2.55 per 100,000 in 2007 to 4.82 per 100,000 in 2017. Black youth under 13 years are twice as likely to die by suicide and when comparing by sex, Black males, 5 to 11 years, are more likely to die by suicide compared to their White peers." Further, the YRBS (Youth Risk Behavior Survey, developed by the CDC) indicated that "suicide attempts rose by 73% between 1991-2017 for Black adolescents (boy and girls), while injury by attempt rose by 122% for Black adolescent boys during that time period. This suggests Black males are engaging in more lethal means when attempting suicide."
This webinar focused on the epidemiology of suicide and self-harm among Black youth, identified evidence-based and informed strategies for prevention, risk and protective factors, barriers to prevention and resources available to providers. Dr. Crystal Barksdale of the National institute of Mental Health discussed the most recent data on suicide and suicidal behaviors among Black youth. She described risk and protective factors for suicide and deleterious mental health outcomes.  Dr. Rhonda Boyd of the Children's Hospital of Philadelphia and the University of Pennsylvania Perelman School of Medicine presentws barriers to intervention engagement among Black youth and current evidence for suicide prevention, including screening and treatment.  She shared information regarding organizations and websites that are important resources for practitioners.  Ellyson Stout of the Suicide Prevention Resource Center at Education Development Center moderated the webinar. 
ABOUT OUR SPEAKERS
Crystal L. Barksdale, PhD, MPH, is the Chief of the Minority Mental Health Program for the Office for Disparities Research and Workforce Diversity at the National Institute of Mental Health (NIMH). She is responsible for providing guidance and expertise related to minority mental health and mental health disparities. Prior to NIMH, Dr. Barksdale worked at the Substance Abuse and Mental Health Services Administration (SAMHSA) providing program evaluation, leadership and guidance, and subject matter expertise related to children's mental health, youth substance misuse and mental health treatment. Dr. Barksdale has worked in the private sector providing training and technical assistance to health care organizations on health disparities and cultural and linguistic competency and managing cultural and linguistic competency program development and evaluation projects. She has also worked on projects exploring racial disparities and disproportionality in child-serving systems, such as the juvenile justice and public mental health systems, as well as projects that aimed to identify culturally appropriate mental health interventions for at-risk youth and their families.
Rhonda C. Boyd, PhD, is an Associate Professor in the Department of Child and Adolescent Psychiatry and Behavioral Sciences at the Children's Hospital of Philadelphia (CHOP) and the University of Pennsylvania Perelman School of Medicine. She is the Associate Director of the CHOP's Child and Adolescent Mood Program in the outpatient clinic where she practices as a licensed psychologist specializing in evaluation and treatment of youth with depression. Dr. Boyd has served as a Principal Investigator and Co-Investigator on multiple federal grants, including those from the National Institutes of Health and the Maternal and Child Health Bureau. Recently, she participated on the workgroup for the Congressional Black Caucus Emergency Taskforce on Black Youth Suicide and Mental Health. Dr. Boyd has clinical and research expertise in maternal depression, Black youth and families, prevention interventions, adolescent depression and youth suicide risk.
Ellyson Stout, MS, is the Project Director for the Suicide Prevention Resource Center at EDC, where she leads a team of subject matter experts and resource designers in building capacity and infrastructure to reduce suicide deaths and attempts across the United States. With over 13 years of experience in the public health approach to suicide prevention, she brings expertise in dissemination and implementation science, public health approaches, safe and strategic communication, and state suicide prevention policy. She has extensive experience in capacity building for suicide prevention practitioners in state, tribal, community, and higher education settings, building capacity and infrastructure to support broad, data-driven, and culturally responsive suicide prevention efforts.