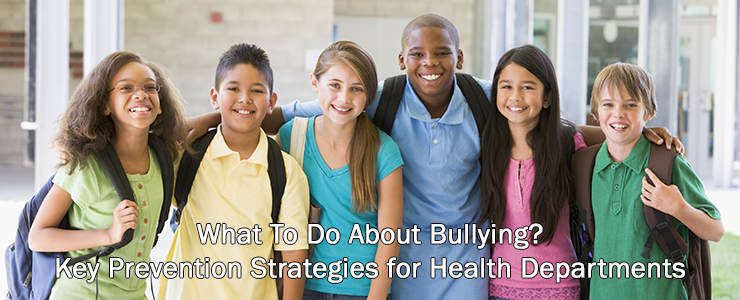 Dates:
Tuesday, March 22, 2016 -

3:00pm

to

4:00pm
The session was designed for state MCH programs that selected bullying as a national performance measure, as well as adolescent health and injury prevention professionals. 
 
The virtual workshop included a skills‐building session that provided participants with a hands‐on opportunity to collaborate with bullying prevention experts in drafting potential evidence‐based strategy measures. This interactive session was informed by data from environmental scans and analyses of TVIS draft narratives. Presenters included: 
•    Cynthia Minkovitz, MD, MPP, Professor in the Departments of Population, Family and Reproductive Health and Pediatrics, Johns Hopkins University
•    Erin Reiney, MPH, CHES, Director of Injury and Violence Prevention, HRSA, MCHB
•    Susan Limber, PhD, Professor, Clemson University 
While we were not face-to-face, we were excited to help support you in developing bullying prevention interventions and outreach strategies. In fact, HRSA has just launched a bullying prevention continuing education course: a free, self-directed, web-based training to help provide you with the tools, research and best practices to support you in your work.