Image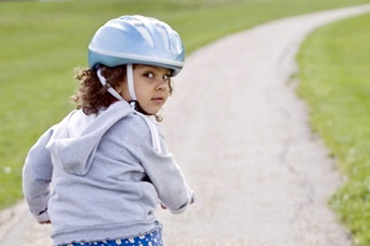 Definition: Bike safety requires consistent and correct use of helmets and compliance with legal riding practices to prevent collisions with motor vehicles, pedestrians, and other bicyclists.
Magnitude of the Problem
According to Safe Kids, every day almost 630 children are injured due to cycle-related crashes.
Approximately 229,811 children went to the ER for bicycle-related injuries in 2009.
In 2008, 11% of bicycle-motor vehicle crash fatalities were children ages 0-14. Children accounted for 21% of nonfatal injuries in this category, according to NHTSA.
Prevention
Strategies to improve bicycle safety include:
properly wearing a helmet approved by the US Consumer Product Safety Commission
educating individuals on the correct use of helmets
helmet subsidies and give-away programs
implementing helmet use legislation