Image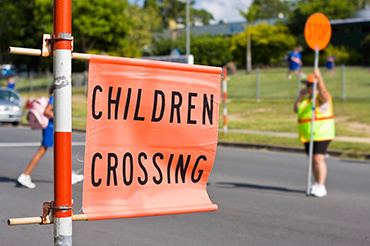 Definition: Pedestrian safety requires that children have safe places to walk and play, are properly supervised when they are in the vicinity of traffic, and learn to use caution when crossing streets.
Magnitude of the Problem
The National Highway Traffic Safety Administration reports that in 2008:
Approximately 69,000 pedestrians were injured across the U.S; approximately 13,000 of those injured were age 14 and younger.
4,378 pedestrians were killed; 207 were children age 14 and younger.
43% of youth pedestrian fatalities were between the hours of 4:00 pm and 8:00 pm.
According to the American College of Emergency Physicians:
49% of pedestrian fatalities occurred on a Friday, Saturday, or Sunday.
January 1st (New Year's Day) and October 31st (Halloween) are the two most deadly days of the year for pedestrians.
Prevention
Strategies for improving pedestrian safety include:
providing safe places for children to walk and play,
better lighting,
clear sidewalks--including snow removal in the winter so pedestrians do not need to walk in the street, and
traffic calming techniques.