Image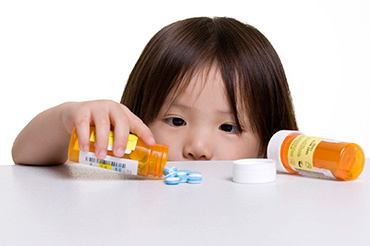 Definition: The CDC defines poison as any substance that is harmful to your body when ingested, inhaled, injected, or absorbed through the skin.
Magnitude of the Problem
According to the CDC,

In 2009, 76% of the 41,592 poisoning deaths in the U.S. were unintentional, and 8% were of undetermined intent
In 2009, 14% of the 41,592 poisoning deaths in the U.S. were intentional; the majority were suicides
In 2008, 91% of unintentional and undetermined poisoning deaths were caused by drugs (this includes prescription medication)
An estimated 71,000 children 18 years or younger went to the ED each year due to medication poisonings between 2004 and 2005; over 80% were due to unsupervised children finding and taking medications.

According to the Health Resources and Services Administration's Poison Help project, 51% of poisoning exposures occur in children under age 6
Prevention
Poison Control Centers can be valuable resources in helping to prevent poisonings in communities. They can also be cost saving services for states, according to the Health Resources and Services Administration (HRSA) for every dollar spent on Poison Control Center services, $7 is saved in medical spending. Raising awareness about poison prevention resources can be done through National Poison Prevention Week, which occurs every March. National organizations like the Home Safety Council and the American Association of Poison Control Centers can provide educational materials to help individuals understand common poisons found in the home, and steps to take to reduce risks and help keep children safe.