Image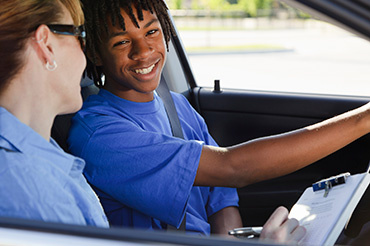 Definition: Teenagers contribute to, and suffer from, the consequences of motor vehicle collisions at a disproportionate rate. Teen driver crashes more often involve
driver error
lack of safety belt use
excessive speed
single vehicle crashes
nighttime fatal crashes
increased risk with every additional passenger
alcohol (in the later teen years).
Magnitude of the Problem
Motor vehicle crashes are the leading cause of death for youth ages 15-20. According to NHTSA, in 2009,
2,336 15-to 20-year old drivers were killed and an additional 196,000 were injured in motor vehicle crashes.
Drivers ages 15-20 are 6.4 % of all licensed drivers in the U.S. but are involved in 11% of all fatal crashes.
Prevention
Strategies to improve teen driving safety include:
graduated drivers licensing systems that have a night driving restriction, passenger restrictions, and supervised driving for beginning drivers for at least six months
safety belt laws
drinking and driving laws