Image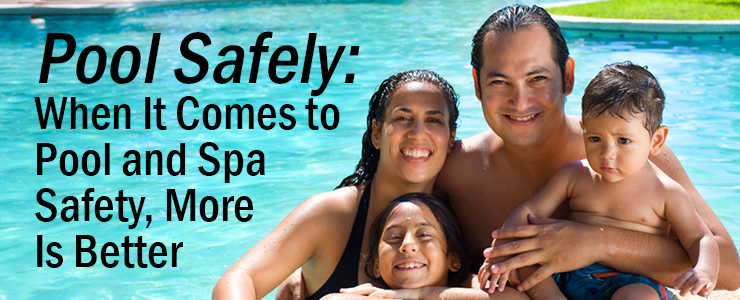 The best way to promote safety in swimming pools and spas is by adopting and practicing layers of protection. Because you never know which one of these steps will make a difference-until it does. This webinar, led by Ellyn Pollack, leader of the U.S. Consumer Product Safety Commission's Pool Safely campaign, will address levels of protection in and around the water to ensure that children and families stay safer year-round. The webinar will also provide an overview of the information and resources the Pool Safely campaign provides to promote water safety.
Ellyn Pollack, MA, APR, Fellow PRSA, the Pool Safely Campaign Leader, joined the U.S. Consumer Product Safety Commission in 2014. Working with more than 800 campaign partners, she develops and implements national outreach efforts to increase public awareness of drowning and entrapment prevention, supports industry compliance with the Virginia Graeme Baker Pool & Spa Safety Act requirements, and improves safety at the nation's pools and spas. Previously Ellyn served as the first Communications Director for the National Institutes of Health (NIH) Office of Research on Women's Health; was the Vice President at Matthews Media Group, and established Pollack Communications, a strategic health communications consulting firm that served both the public and private sectors. Ellyn is the recipient of numerous national and international awards, and in 2011 she was inducted into the Public Relations Society of America (PRSA) College of Fellows.
Please note that the Pool Safely Music Video is not in the webinar recording. You can watch the music video on YouTube.