There are many benefits to living and working on farms and ranches, including developing a good work ethic, learning responsibility, and developing respect for the land. While farms and ranches are wonderful places for children and youth to live, work and play, they are also one of our nation's most dangerous worksites and the only worksite where children of any age can be present. Eighty-one percent of occupational fatalities among youth 15 – 17 years old were in the agricultural/forestry/fishing and hunting sector, making agriculture the most dangerous industry for young workers in the U.S. While in non-agricultural industries, regulations and work standards indicate appropriate work for children, the standards and regulations in agriculture are different and often do not apply to the family farm. Marsha Salzwedel of the National Children's Center for Rural and Agricultural Health and Safety will outline the risks and benefits of farm work, share evidence-based/informed prevention strategies, challenges, and resources. Amy Rademaker of Carle Hospital in Illinois, will share her experiences working with farmers and their families through the Progressive Ag Safety Day Program. Marla Vanore of the Children's Hospital of Philadelphia and an active member of the Child Safety Now Alliance (CSN-A) will moderate this webinar.
ABOUT THE SPEAKERS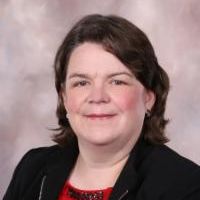 Amy Rademaker, BS, is a leader in farm safety education with nearly 20 years devoted to sharing rural health and farm safety education. Based at Carle Hospital, in Illinois, Amy is continually focusing on solutions to help farmers, their families and employees prevent injuries and deaths. Amy has conducted over 70 Progressive Ag Safety Days, more than any other coordinator in program history, and hundreds of other outreach programs focused on prevention, rescue, and treatment. Amy is recognized nationally as a leading expert in community based agricultural safety programs and has received numerous awards and accolades, including the 2017 Practitioner Achievement Award from the International Society of Agricultural Safety (ISASH). She, her husband Ryan, and their two young children live on 5 acres where Ryan grew up. Amy is also involved in her family farm, managing the grain marketing and small cattle herd.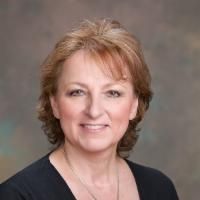 Marsha Salzwedel, EdD, is a project scientist and agricultural youth safety specialist at the National Children's Center for Rural and Agricultural Health and Safety (NCCRAHS), which is part of the National Farm Medicine Center in Marshfield, Wisconsin. Marsha is project manager for the Agritourism Safety Project, principal investigator for the Agricultural Youth Work Guidelines Project and NCCRAHS Outreach Core, and program manager for the Childhood Agricultural Safety Network. Dr. Salzwedel earned a doctorate degree in Educational Leadership from Edgewood College in Madison. Marsha grew up on a farm and maintains her ties with the community through the farm she and her family still own and operate.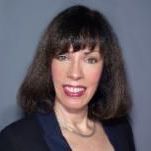 Marla L. Vanore, RN, BSN, MHA, is the director of Nursing, Special Projects, Department of Child and Adolescent Psychiatry & Behavioral Sciences, at the Children's Hospital of Philadelphia. She has had a dynamic career in both nursing and trauma, holding leadership positions at Children's Hospital of Philadelphia for the last 25 years including director of Nursing, Special Projects for Psychiatry and the director of Nursing, Trauma and Injury Prevention. Marla is the president elect for the American Trauma Society and is a past president of the Society of Trauma Nurses. She has been a member of Child Safely Now Alliance (CSN-A) since its inception. She has lectured internationally, consulted across the U.S. and published on a variety of trauma topics.