Image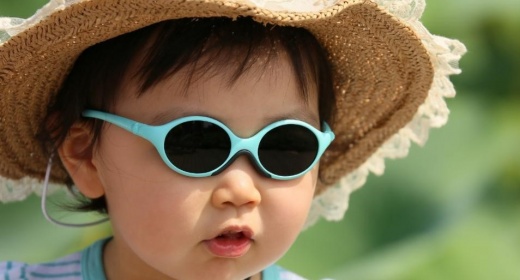 It can happen to anyone, even the most loving parents and caregivers, but it is entirely preventable. Every 10 days a child dies from Pediatric Vehicular Heatstroke (PVH) while unattended in a car. The total number of PVH deaths in the US, from 1998 through 2020 is 882; an average of 38 fatalities a year.i It only takes a few minutes for a car to heat up and become deadly to a child inside. While the majority of these deaths happen when a child is unintentionally left inside of a vehicle, about 25% occur when a child gains access to a car and becomes trapped inside.ii In this webinar, Jan Null, Adjunct Professor of Meteorology at San Jose State University and founder of NoHeatstroke.org, will discuss the scope of the problem and related trends. He will also explain the dynamics of vehicle heating and the impact they have upon a child's heath. Amy Artuso of the National Safety Council will share resources that can help you learn more about this important topic, as well as tools that will enable you to share information with others, in preparation for National Heatstroke Prevention Day, observed May 1, 2021. One child is too many and we can all take action to help eliminate this preventable cause of death. Kristin Kingsley of KKingsley Consulting will moderate this webinar. 
ABOUT THE SPEAKERS


Amy Artuso, MPH, has worked in the area of children's health and wellness for 25 years. In her role with the National Safety Council (NSC), Amy serves as a subject matter expert and manages federally funded programs supporting the safety of children in and around vehicles. Prior to joining NSC, Amy worked in pediatric injury prevention at Johns Hopkins All Children's Hospital. Amy is a current member of the Florida Occupant Protection Coalition, and a former member of the Florida Teen Safe Driving Coalition. Amy has served as a multi-county Safe Kids Coordinator, and has managed Safe Routes to School initiatives. She has worked as a civilian training and curriculum specialist in child and youth services for the U.S. Department of the Army in Germany, and was a certified child life specialist in pediatrics for 16 years. Amy has a master's degree in public health and is currently earning a doctor of public health degree in advanced practice leadership. She is a nationally certified child passenger safety technician instructor and is a past-chairperson of the National Child Passenger Safety Board.


Kristin Kingsley, M.S. Mechanical Engineering, is an auto safety policy consultant with a background in crash data collection and analysis, advanced vehicle technologies, and strategic planning. Ms. Kingsley is the founder of KKingsley Consulting: Auto Safety Strategies. Prior to consulting, Ms. Kingsley built her career in auto safety through progressively more challenging roles at the National Highway Traffic Safety Administration (NHTSA) and then was Director of Safety at The Alliance of Automobile Manufacturers. Ms. Kingsley has her master's degree in Mechanical Engineering from the National Crash Analysis Center at the George Washington University. She lives in the Washington, DC area with her family.


Jan Null, CCM, has been a meteorologist in the San Francisco Bay Area for over 46 years and is frequently seen on television and heard on the radio when weather is in the news. Twenty-three years ago, he founded Golden Gate Weather Services, after a 23-year career with the National Weather Service. He has been an adjunct professor/lecturer of meteorology at San Francisco and San Jose State Universities since 1987. In 1996 he became an AMS Certified Consulting Meteorologist. Jan is an internationally recognized expert in the topic of heatstroke deaths of children in vehicles. After the death of a child left in a vehicle in San Jose in 2001, he did a comprehensive study of vehicle temperatures that was published in Pediatrics in 2005. Since that time, he has tracked cases and continued his research. Jan founded NoHeatStroke.org, a comprehensive website with pediatric vehicular heatstroke (PVH) death data by state, by month, summaries of laws regarding unattended children in vehicles as well as prevention recommendations. Jan has spoken at numerous national conferences and worked with a wide variety of child safety advocacy groups and agencies to raise awareness about the dozens of children who die from heatstroke in hot vehicles each year.
[i] https://www.noheatstroke.org/
[ii] https://www.cars.com/articles/child-in-car-heatstroke-prevention-calls-for-high-tech-solutions-vigilant-parents-423502/