Image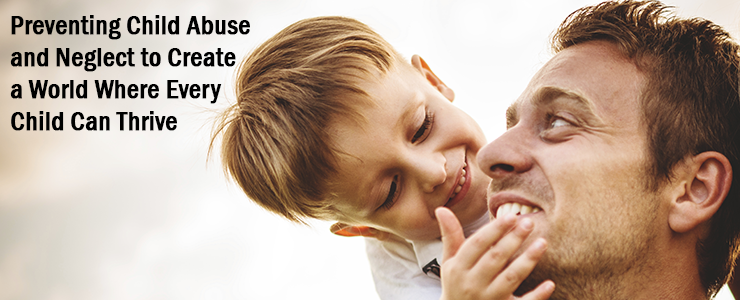 Child abuse and neglect is any act or series of acts of commission (child abuse) or omission (child neglect) by a parent or other caregiver (e.g., clergy, coach, and teacher) that results in harm, potential for harm, or threat of harm to a child. According to the Centers for Disease Control and Prevention (CDC), in 2012, U.S. state and local child protective services (CPS) received an estimated 3.4 million reports of children being abused or neglected.  Yet, these reports of child abuse and neglect may underestimate the problem.  A non-CPS study estimated that 1 in 4 U.S. children experience some form of child abuse and neglect in their lifetimes. 
While child abuse and neglect is a significant public health problem, it is also a preventable one.  This webinar highlighted the CDC's Essentials for Childhood framework, which is intended for use by communities committed to the positive development of children and families and specifically to the prevention of child abuse and neglect. The steps suggested in the Essentials for Childhood framework — including raising awareness, using data to inform action, changing norms, and developing and implementing policies —can help create neighborhoods, communities, and a world in which every child can thrive.
The webinar also provided examples of state work and resources to support the Essentials for Childhood framework.  It explained how this work is being evaluated and share some preliminary evaluation findings. In addition, presenters from the Association of State and Territorial Health Officials (ASTHO) highlighted several policy approaches for states to consider when working to create the context for healthy children and families, and they discussed how these approaches can have a positive influence on children's health, their family relationships, and their opportunities for learning.
Sources:
U.S. Department of Health and Human Services, Administration for Children and Families, Administration on Children and Families Administration on Children, Youth and Families, Children's Bureau, Child Maltreatment 2012.  Washington, DC: Government Printing Office; 2012.  Available from http://www.acf.hhs.gov/sites/default/files/cb/cm2012.pdf
Finkelhor, Turner, Shattuck, & Hamby. Prevalence of Childhood Exposure to Violence, Crime, and Abuse: Results from the National Survey of Children's Exposure to Violence. JAMA Pediatric. 2015;169(8):746-754.