Image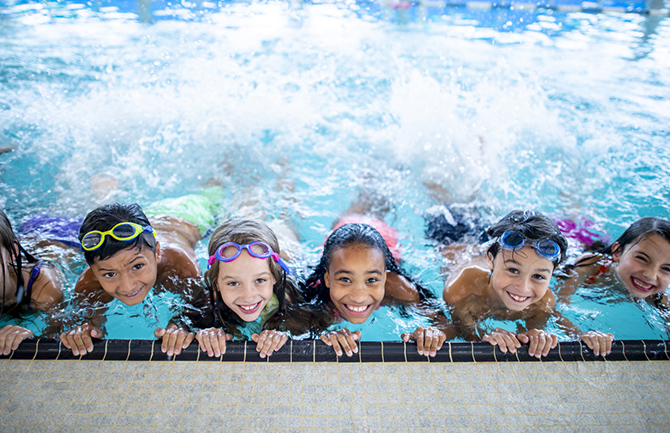 Although drowning death rates have decreased in the United States overall by 32%, because of racial /ethnic disparities in drowning risk, rates among American Indian or Alaska Native persons and Black or African American persons remain high. Drowning is the leading cause of injury death among children ages 1 – 4 and second leading cause for children ages 1 to 14 years.1 While swimming skills, use of personal flotation devices, water-watching by adults, and proper fencing are among the proven interventions for drowning prevention, understanding the factors that contribute to drowning disparities can help prevent drowning among those who are disproportionately affected.   
Tessa Clemens, CDC, will summarize data on child drowning in the United States and highlight a Morbidity and Mortality Weekly Report outlining racial and ethnic disparities in drowning death rates that have persisted during 1999-2019. Dr. Clemens will also provide an overview of the CDC's current work to identify and address disparities in drowning among children and youth in the United States. Dr. Shaun Anderson, Norfolk State University, and Dr. Miriam Lynch, Diversity in Aquatics, will both discuss the historical impact of policies and practices on the current disparities in aquatics and water safety education. They will also share how communities can work collaboratively to develop initiatives designed to address issues of justice, access, equity and inclusion to build resources for the aquatics community. Drs. Clemens, Lynch and Anderson will be available to answer your questions during this webinar. CSN-A member Lynn Bretl will moderate the webinar. 
---
ABOUT THE SPEAKERS  
Image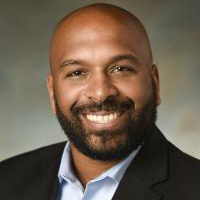 Shaun Anderson, PhD is Assistant Professor in the Department of Health, Physical Education and Exercise Science at Norfolk State University, Norfolk, Virginia. Dr. Anderson has served as a consultant for USA Swimming since 2009 to help develop swimming programs for under-served communities throughout the United States. Prior to joining USA Swimming Dr. Anderson also championed numerous aquatic programs, swim lessons, water safety seminars, research projects, camps and clinics throughout the country as well as abroad including co-founding International Water Safety Day. In recognition of his efforts Dr. Anderson became part of the United States permanent congressional record when he was recognized in Congress for these accomplishments. He received a B.S. in Kinesiology from Penn State University during which time he was a four-year member of the swim team and three-year member of the track team. Anderson continued his education at California State University, Long Beach where he received his MBA in Finance and Doctoral Degree in Educational Leadership from The University of Maryland Eastern Shore.
Image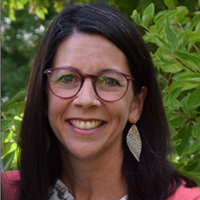 Lynn Bretl, MPP is Director of the State Adolescent Health Resource Center (SAHRC) at the University of Minnesota. SAHRC provides technical assistance and training to build the capacity of youth-serving professionals across the U.S., specifically state-level Title V-funded adolescent health professionals. She is also an Instructor in the School of Public Health, where she teaches a course on sexual health education policies and practices in the U.S. Lynn's career has focused on translating best practices in youth development, sexual health education, and clinical services for young people, into practice and policy that directly impacts young people and supports their families. Her extensive experiences working directly with young people in prior roles continue to inspire her work sharing innovative strategies to advance adolescent and young adult health. Ms. Bretl is an active member of the Children's Safety Now Alliance (CSN-A).  
Image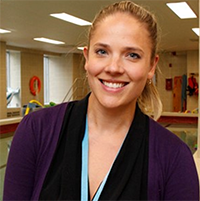 Tessa Clemens, PhD serves as a health scientist in the Division of Injury Prevention at CDC's National Center for Injury Prevention and Control. Dr. Clemens identifies effective strategies for preventing drowning through investigating data sources and methods to improve drowning surveillance. Her work focuses on supporting health equity, which includes understanding and addressing racial and ethnic disparities in drowning rates and supporting the implementation of effective interventions among underserved populations with the highest rates of drowning. Prior to her role at CDC, Dr. Clemens led drowning data collection projects in sub-Saharan Africa with the CDC Foundation. She has a PhD in injury epidemiology from York University and completed a postdoctoral fellowship in Global Child Health in Toronto, Canada.
Image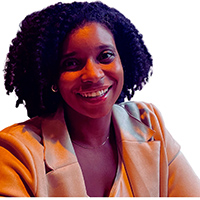 Miriam Lynch, PhD is Executive Director of Diversity in Aquatics, an organization whose network of aquatic professionals, enthusiasts and researchers are working to eliminate drowning disparities, expose efforts and systematic policies that create barriers towards participation and promote the benefits of all aquatic sports and activities especially in historically marginalized and under resourced communities. An advocate for water safety education for all, Dr. Lynch works in collaboration with various aquatic organizations to create, support and retain opportunities for swimmers, volunteers, and coaches. She has been a senior coach for one of the top clubs in USA Swimming, Nations Capital Swim Club under National Team Coach Pete Morgan. Off the pool deck, Miriam works with numerous programs involving education and drowning prevention, advocating for equitable opportunities for underrepresented populations. Miriam has been a board member for USA Swimming National Diversity Committee, the Eastern Zone and Potomac Valley Swimming (PVS). Dr. Lynch is also a public-school educator at West Springfield High School, Fairfax, VA, where she supports over 2550 students and 240 teachers as the Software Based Technology Specialist. A graduate of Howard University where she swam all four years and broke eight team records, she also has a master's degree from George Mason University and a Doctorate in Educational Leadership and Policy from Howard University.
---
1 Clemens T, Moreland B, Lee R. Persistent Racial/Ethnic Disparities in Fatal Unintentional Drowning Rates Among Persons Aged ≤29 Years — United States, 1999–2019. MMWR Morb Mortal Wkly Rep 2021;70:869–874. DOI: http://dx.doi.org/10.15585/mmwr.mm7024a1