Image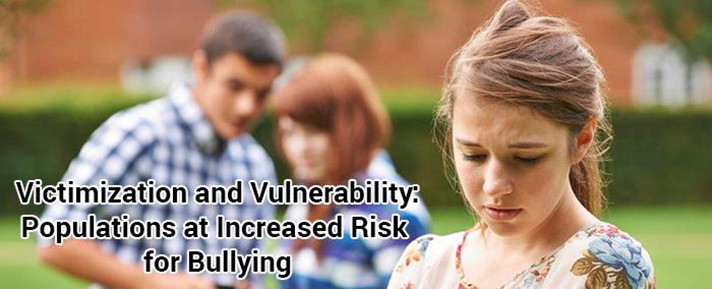 On May 28 2015, The Children's Safety Network hosted the third in a series of webinars on the issue of bullying awareness, response, and prevention based on the "Building Capacity to Reduce Bullying and Its Impact on Youth across the Lifecourse" workshop convened by the Institute of Medicine (IOM) and National Research Council (NRC) in April 2014. This third webinar in the series focused on populations at increased risk for bullying victimization and perpetration. 
Because the emotional pain of the bullied reflects much more than their ability to cope with distress, Dr. Jaana Juvonen of the University of California at Los Angeles, Department of Psychology reviewed research findings that shed light on how the social environments in which bullying takes place affect the distress of the bullied. Implications of the findings for interventions were also discussed. 
Dr. Robert Faris of the University of California Davis, Department of Sociology, distinguished two different patterns of victimization based on victims' location in school social networks and individual characteristics pertinent to social status. While socially marginal youth are frequently bullied, their more popular schoolmates may also be targeted by rivals during competitions for social status. After outlining the hallmarks of these two patterns of victimization, Dr. Faris presented new findings differentiating aggressors who bully the vulnerable from those who harass high-status peers and discussed implications for prevention. 
Learning Objectives:
1. Describe how social environmental factors affect distress in bullying victims
2. Understand the difference between normative targeting and instrumental targeting as it relates to bullying
3. Recognize the implications of these factors for prevention
This webinar series is being conducted in conjunction with a series of blogs that will appear on the StopBullying.gov website.  To read the blogs, visit:http://www.stopbullying.gov/blog.