Image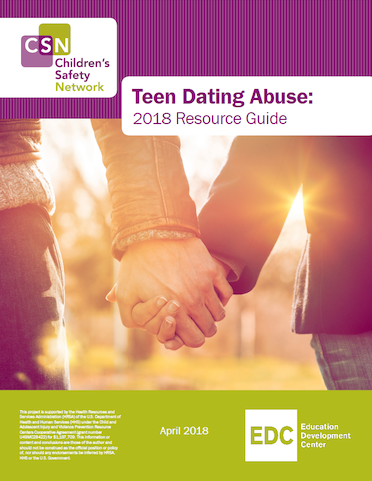 Teen dating abuse is physical, sexual, or emotional abuse (including stalking) that occurs between teens and pre-teens in a relationship. It can take place in person or online, and can involve a current or past partner (CDC, 2016). 
Teen dating abuse is quite common, affecting around one in ten high school students. The 2015 Youth Risk Behavior Survey found that 9.6% of high school students had been physically hurt (hit, slammed into something, or injured with an object or weapon) by a dating partner on purpose within the past year. This was higher among female students (11.7%) than male (7.4%) students. Sexual violence was even more common, with 10.6% of students reporting being forced to do something sexual (kissed, touched, or physically forced to have sexual intercourse) within the past year by a dating partner. Again, more female students (15.6%) reported this than male students (5.4%).
These statistics are particularly troubling given the lasting impact that teen dating abuse can have on victims. Students who experienced dating abuse were more likely than those who hadn't to report being bullied on school grounds and missing school because they felt unsafe (Vivolo-Kantor, 2016). Those who experience teen dating abuse are more likely than those who haven't to become depressed or anxious, use drugs or alcohol, or become suicidal. Victims of teen dating abuse are also at an increased risk for being abused in future relationships (CDC, 2016).
This resource guide provides links to organizations, programs, publications, and resources focused on preventing teen dating abuse. It is divided into six sections: (1) national organizations; (2) prevention programs and interventions; (3) data, fact sheets, infographics, and toolkits; (4) policy and legislation; (5) special populations; and (6) research.