Image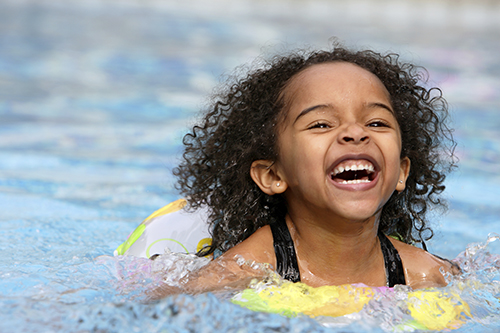 This article originally appeared on edc.org: http://www.edc.org/how-child-drowning-can-be-prevented
For many families, summer fun means trips to the beach, pool, or waterpark. But with statistics showing that drowning is the leading cause of accidental death among children ages 1 to 4, parents and caregivers need to be vigilant while watching their kids splash around.
As director of the Children's Safety Network (CSN) at EDC, Jennifer Leonardo works with state and local agencies to promote awareness about water safety. Here, she discusses the importance of this work and offers information about how adults can help prevent drowning.
Q: How big of an issue is child drowning?
Leonardo: It remains a really significant issue. Children 14 and younger account for more than 20 percent of drowning deaths. In 2016, we saw the highest number of child drownings since 2011—over 1,000 in all. An estimated 7,000 children also had to be rushed to the emergency department that year on account of a drowning scare.
Q: What is the biggest misconception about it?
Leonardo: A lot of people assume that if a child is drowning, they'll make a lot of noise, splash around, and that it's a loud event. But that's a misconception. Children drown quickly and silently. So if a parent is reading a book or checking their phone, they may not realize their child is in trouble. That's why in and around the water, "water watchers" should provide close, active supervision of young children. Young children should also always be within arm's reach of an adult, and parents and caregivers should know CPR.
Q: What measures can be taken to prevent children from drowning?
Leonardo: There are three primary ways to prevent injuries: education, engineering, and legislation and enforcement.
Education for parents includes learning about the risks of pools as well as what drowning looks like. Education for children means formal swim lessons. These reduce the risk of drowning among 1 to 4 year olds by 88 percent.
A proven engineering fix is the four-sided isolation fence which keeps the pool separate from the house and yard. Ensuring that pools and drain covers are covered when the pool is not in use can also prevent accidental drownings.
On the regulatory side, there are a few pieces of legislation that have taken steps to prevent drowning. One is the Virginia Graeme Baker Pool and Spa Safety Act, which requires anti-entrapment drain covers and other safety devices on pools and spas. In May 2017, the U.S. Consumer Product Safety Commission reported that since this act went into effect, there have been no reported drain entrapment-related deaths involving children in public pools and spas. Another important regulatory measure is the Federal Coast Guard Personal Floatation Device rule, which requires children ages 12 and under to wear a personal floatation device while boating.
Q: What are some examples of effective state water safety programs out there?
Leonardo: Alaska's Kids Don't Float program is both simple and effective. It funds a life jacket or floatation device loaner program at docks and shorelines across the state. Another campaign that I think is effective is WatersmartFL. This effort focuses on parent and caregiver education, such as the importance of using locks and fences to prevent an unaccompanied child from entering a pool, and knowledge of CPR in case of an emergency. Individually, these programs are successful, and they have both inspired similar efforts in other states.