Image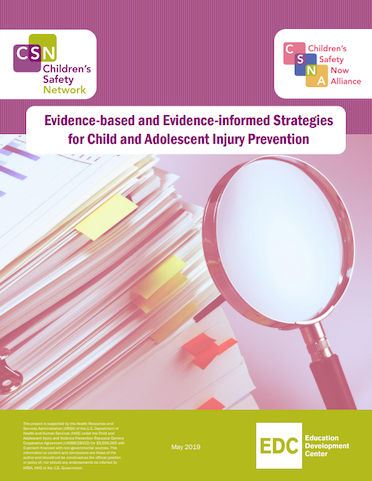 Injuries and violence are leading causes of morbidity and mortality among U.S. children and adolescents. These injuries are preventable. Researchers have identified many strategies that are effective in preventing injuries in this population.
This paper synthesizes findings from recent systematic reviews conducted or disseminated by five organizations that specialize in evidence-based public health:
Guide to Community Preventive Services (Community Guide), United States
Cochrane Collaboration, international consortium
Campbell Collaboration, Europe-based international collaboration 
Evidence for Practice and Policy Information Centre (EPPI), United Kingdom
Centre for Reviews and Dissemination (CRD), United Kingdom
We hope the information presented in this paper will help state and local injury prevention practitioners—and others interested in child and adolescent injury prevention—better understand the existing evidence and identify knowledge gaps. These insights can help program planners make the best use of limited resources and implement strategies and programs that have the best chance of making a difference in promoting the safety and well-being of all children and adolescents.