Image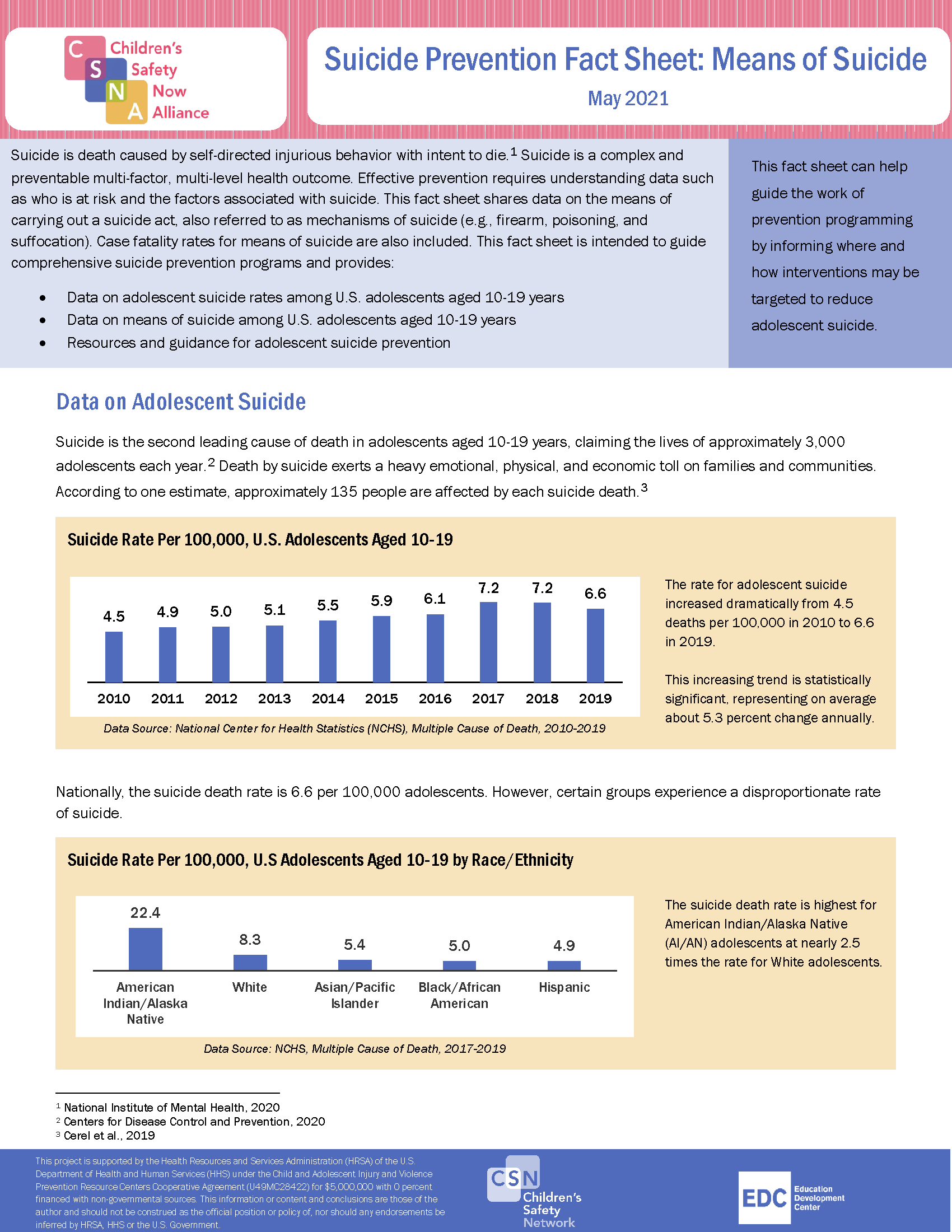 Suicide is a complex and preventable multi-factor, multi-level health outcome. Effective prevention requires understanding data such as who is at risk and the factors associated with suicide. This fact sheet shares data on the means of carrying out a suicide act, also referred to as mechanisms of suicide (e.g., firearm, poisoning, and suffocation). Case fatality rates for means of suicide are also included.
This fact sheet is intended to guide comprehensive suicide prevention programs and provides:
Data on adolescent suicide rates among U.S. adolescents aged 10-19 years
Data on means of suicide among U.S. adolescents aged 10-19 years
Resources and guidance for adolescent suicide prevention
We hope this fact sheet will help inform where and how interventions may be targeted to reduce adolescent suicide.