Image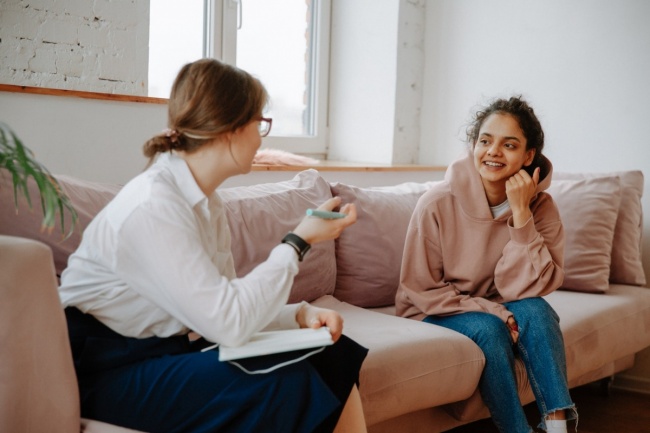 Mental health challenges, including depression and anxiety, and previous suicide attempts are common risk factors in youth suicide; while access to mental health services serves as a protective factor against youth suicide.[i] Suicide risk and protective factors are well known[ii], and yet the number of youth reporting depression and suicidal thoughts continues to grow. 
From 2009–2019, youth in high schools reported significant increases in the percent experiencing:
The suicide rate among youth aged 10-19 decreased to 6.7 per 100,000 in 2019 from 7.2 per 100,000 in 2018. While this data is optimistic, we are mindful of the 10-year trend that indicates an increasing pattern – from 4.5 per 100,000 in 2010 to 6.7 per 100,000 in 2019.[iv]
In addition to disparities by race/ethnicity, sex, geography, and sexual orientation, the COVID-19 crisis has heightened risk factors for youth such as social isolation, depression, and anxiety; while also taking away protective factors such as school connectedness[v], access to in person mental health services, and, for tens of thousands of youth, the trauma of losing a parent or loved one to COVID-19. [vi]  Dr. Rachel Levin, behavioral pediatrician in Chicago IL shares, "We are in a mental health crisis… I wish I could see more kids, but there isn't enough time in the day."[vii]
State government, schools, and families play a key role in implementing equitable suicide prevention strategies to ensure youth receive the information and supports they need.
State Level
Connecticut's Director of Community Mental Health, Tim Marshall shares, "We are working to make connections between schools, behavioral health providers, and pediatricians, to get them to talk to each other regularly and be inclusive of families and students. It is hard work, but we ultimately want to move what might be informal relationships to formal sustainable relationships to help youth."[xi]
Schools
Families
Resources
If you or someone you know needs help, contact the National Suicide Prevention Lifeline:
---
Child Safety Topics
Self-Harm
Suicide Prevention